TWIN-PATH® EXTRA SLINGS WITH COVERMAX® AND K-SPEC® CORE YARN
Twin-Path® synthetic roundslings have Check-Fast® Inspection overload indicators, Covermax® Covers for superior abrasion resistance, and inner red covers as an aid to inspection. Twin-Path® slings are used worldwide in place of steel rigging for heavy lifts. They are approximately 10% of the weight of a steel sling and are repairable. The Twin-Path® sling design, which has two individual paths of fiber working as one sling, gives the rigger confidence. These slings have less than 1% elongation at rated capacity. If productivity, safety, and precision are important, then Twin-Path® high-performance roundslings are your best choice. Independent testing shows that K-Spec® core yarn is the longest lasting load-bearing core yarn in any sling.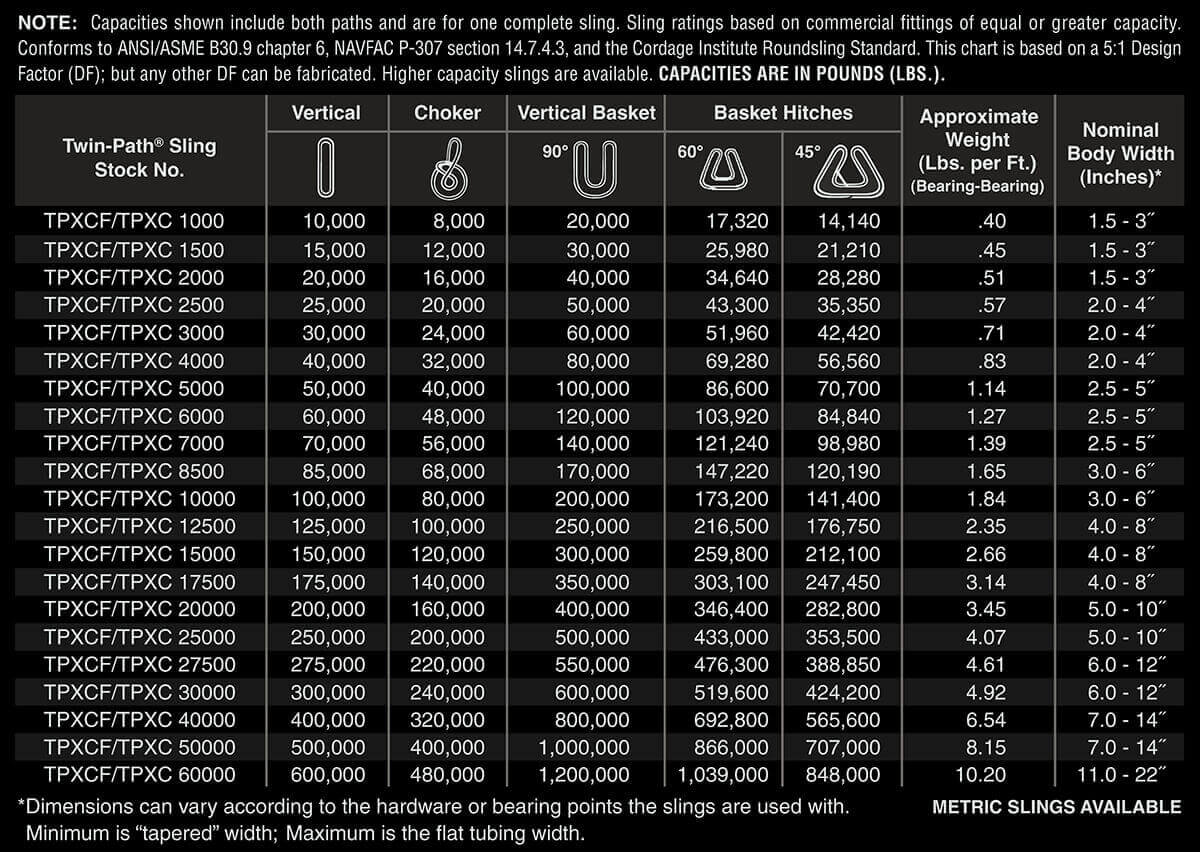 WARNING
Sling can fail if damaged, misused or overloaded. Inspect before use. Damaged sling shall not be used. Use only if trained. Do not exceed rated capacity. Protect sling from being cut by load edges, corners, protrusions and abrasive surfaces. Avoid exposure to acid, alkali and temperature over 180°F. DEATH or INJURY can occur from improper use or maintenance.