SPARKEATER® SYNTHETIC SLINGS
The Sparkeater® sling (SE) is the sling to use when the job site is in a hot environment (up to 300°F or 150°C). These slings are made with high-temperature core yarns and a high temperature cover. Sparkeater® slings, as with all Twin-Path® slings, come with an inner red cover that provides an early warning for damage, as well as the patented Check-Fast® Inspection System.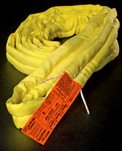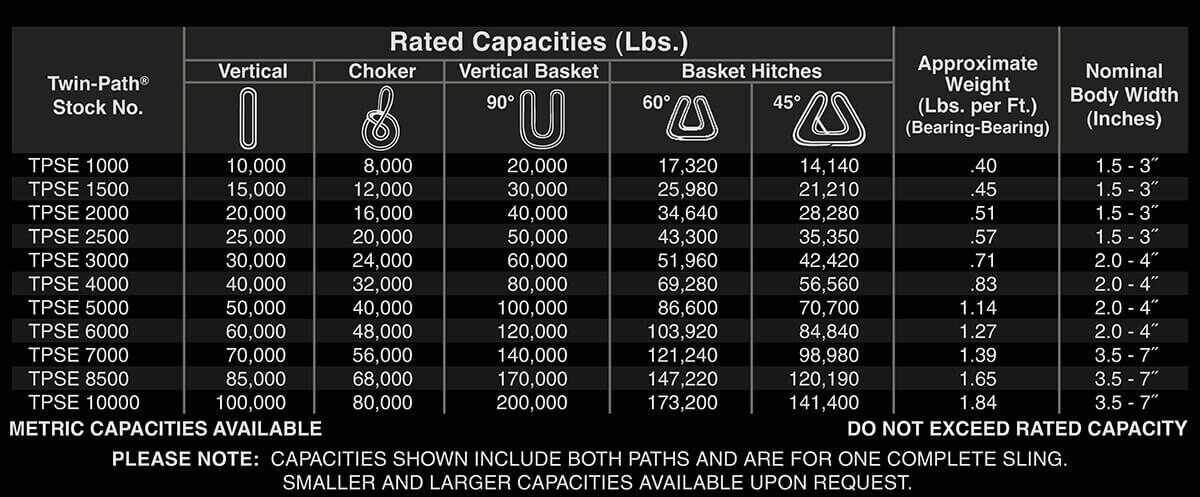 WARNING
Sling can fail if damaged, misused or overloaded. Inspect before use. Damaged sling shall not be used. Use only if trained. Do not exceed rated capacity. Protect sling from being cut by load edges, corners, protrusions and abrasive surfaces. Avoid exposure to acid, alkali and temperature over 180°F. DEATH or INJURY can occur from improper use or maintenance.